What Causes Damaged Hair and How to Take Care of It
Did you know that damaged hair can manifest in various ways? Whether it's split ends, brittleness, tangles, frizz or more, damaged hair can totally ruin your hair game. But don't worry. From nourishing hair products to other hair care tips, we're here to help you battle your hair woes. Let's bring your locks back to life!
What Causes Damaged Hair
Do you love switching up your hair colour or creating different looks with your styling tools? The truth is that harsh chemical treatments and heat can create chaos on your precious locks. Let's dive deeper into the three biggest culprits that can damage your hair.
Bleaching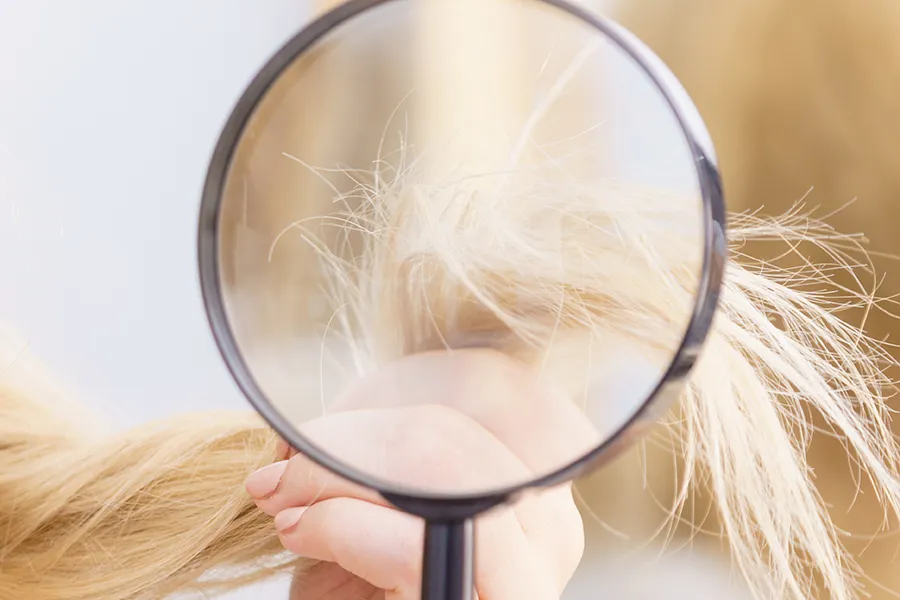 Bleached hair may give you show-stopping icy tones, but those lighter shades come at a cost! Bleaching is an intense chemical process that opens up your hair's cuticles and damages the bonds inside your hair strands. The result: weakened hair that can snap easily, as well as lots of split ends. What's more, bleaching zaps away your hair's natural moisture, leaving you with dull, dry hair that lacks shine. Those potent chemicals can also sting your scalp … ouch!
Hair Colouring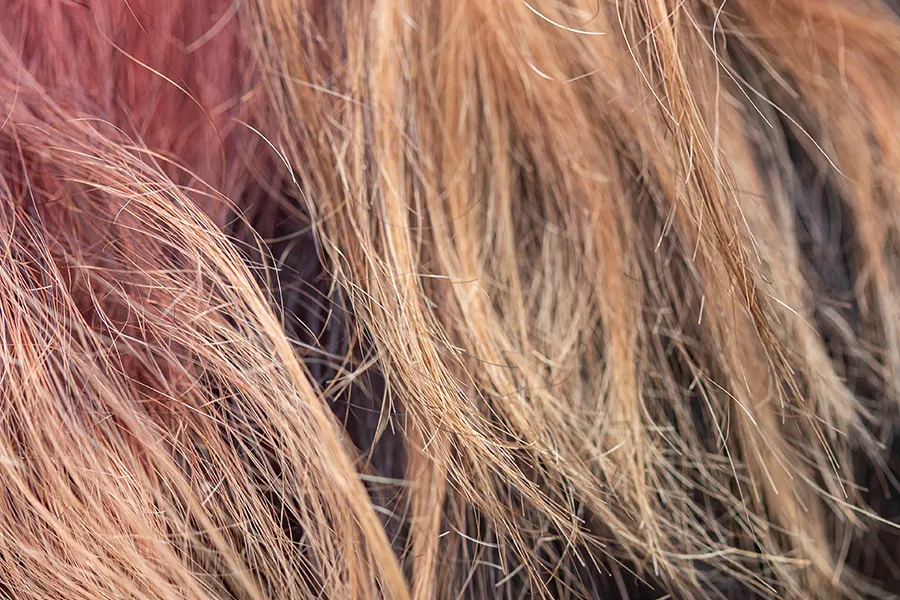 Love experimenting with hair colours? Here's the catch: chemicals like ammonia and hydrogen peroxide that are found in hair dye can strip away your hair's protective layers and alter your hair's natural pigments. Repeated colouring sessions will also disrupt the delicate moisture balance in your hair. So if you're a colouring addict, don't be surprised if your hair becomes dry, brittle and more prone to breakage.
Heat Styling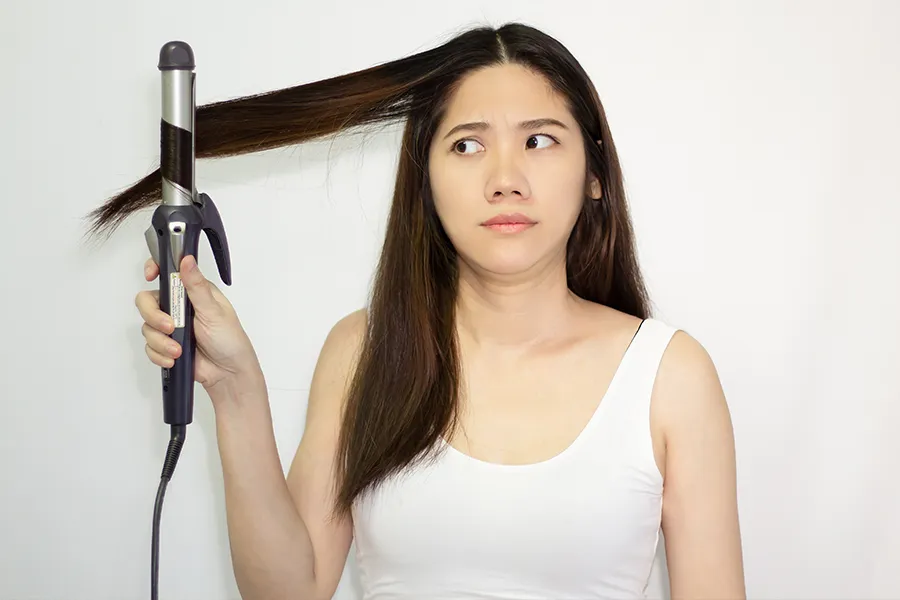 Hairstyling tools such as curling irons, blow dryers or straighteners are your secret weapons to achieve luscious curls, playful waves or pin-straight hair. But cranking up the heat can also mess with your hair's keratin and rob it of its natural oils. Before you know it, your bouncy locks may lose their elasticity and become vulnerable to all sorts of damage. The price to pay for heat styling is fragile, frizzy and dry strands!
Types of Hair Damage
Before we share the secrets on how to rescue your stressed locks, let's first explore the different types of hair damage you may encounter.
Dull and Dry Hair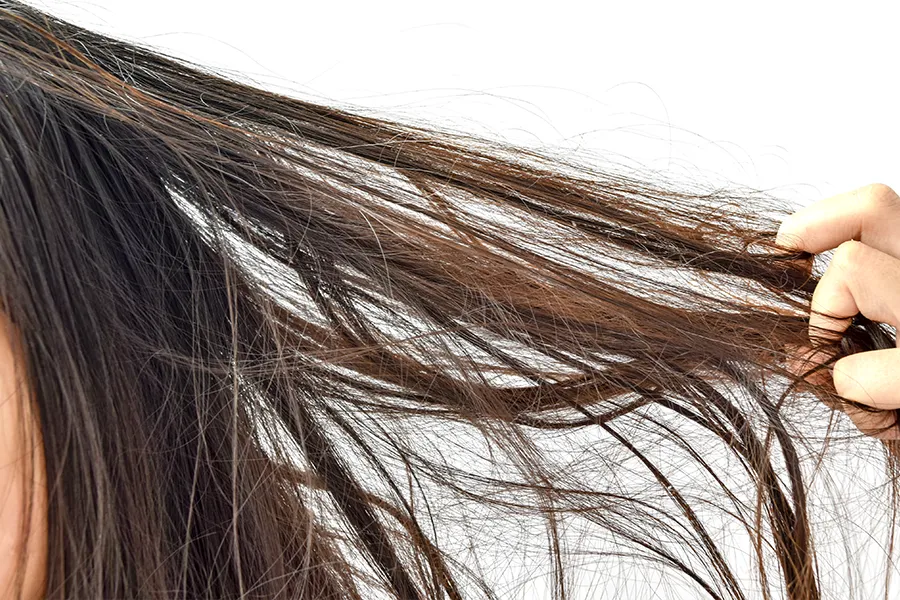 Dull and dry hair can be a total downer. When those natural oils are destroyed by chemicals and heat, your hair can lose its lustre. Without those oils, your strands lack the moisture they need to look shiny and feel smooth.
Tangles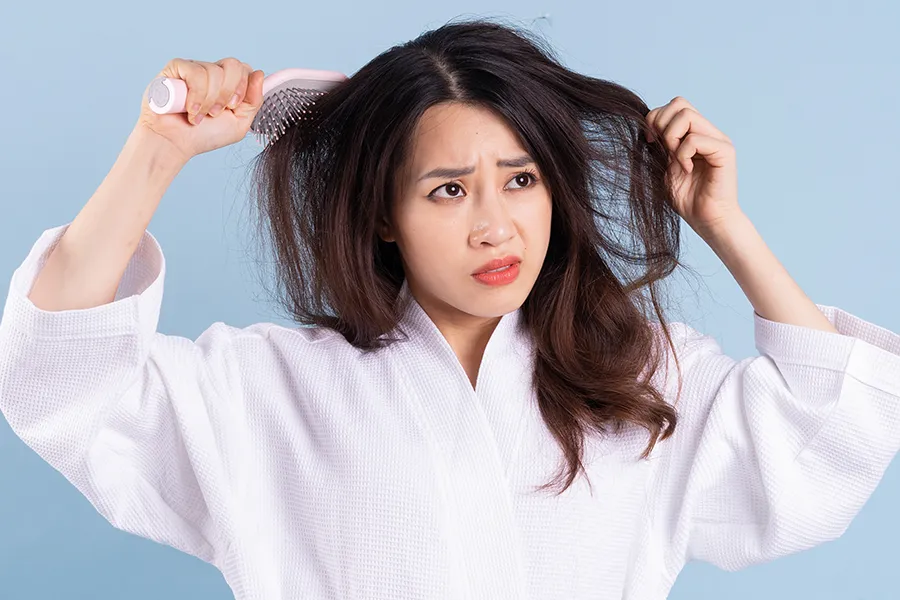 Had your fair share of hair-pulling moments as you try to brush out pesky knots? Well, tangles tend to appear when hair is damaged, no thanks to the increased friction between hair strands. A lack of moisture can also get your hair all tangled up.
Frizz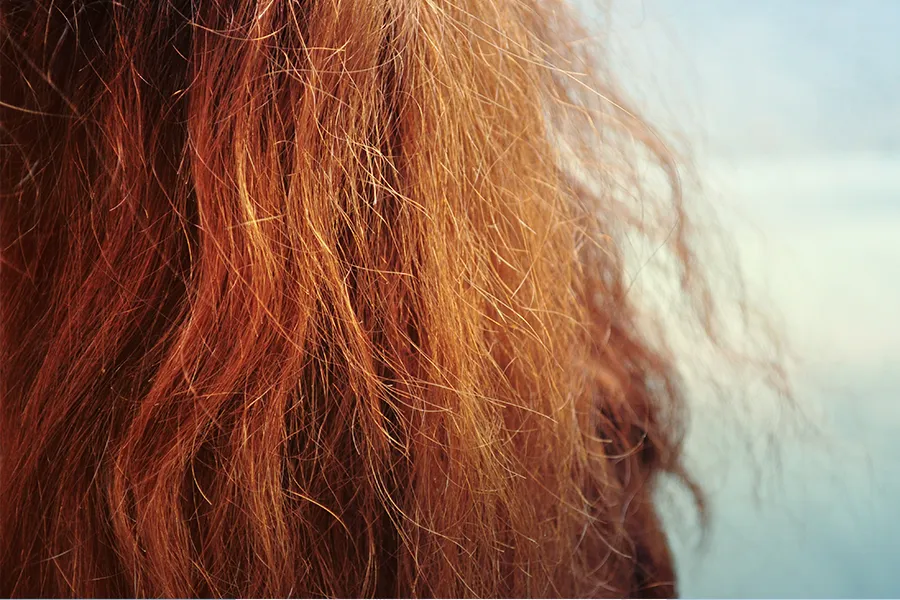 When your hair cuticles are damaged, they can no longer lay flat. This allows moisture to penetrate and causes your hair strands to swell up. You can also blame our tropical weather for your unruly locks - humidity can turn the smoothest manes into a frizz frenzy.
Brittle and Weak Hair
When it comes to your prized mane, exposure to harsh chemicals and excessive heat can remove moisture from your strands. This weakens your tresses and leaves them vulnerable to damage. That's why fragile hair can break easily.
How to Take Care of Damaged Hair
To get glossy, gorgeous and downright fabulous hair, you need to give your tresses the VIP treatment. Follow these tips to repair and invigorate your damaged hair!
Tip 1: Wash Your Hair with Sulfate-Free Shampoo and Conditioner
In the world of shampoos, sulfates work their magic by creating a luxurious lather to remove stubborn dirt. But they can also strip away your hair's natural oils, leaving your hair dry, brittle and prone to breakage. So ditch those sulfates and opt for a sulfate-free shampoo and conditioner instead. Sulfate-free formulas will retain your hair's moisture and are also gentler on your scalp. This gives your hair a chance to recover from damage, leading to a healthier mane.
Tip 2: Use a Hair Mask Regularly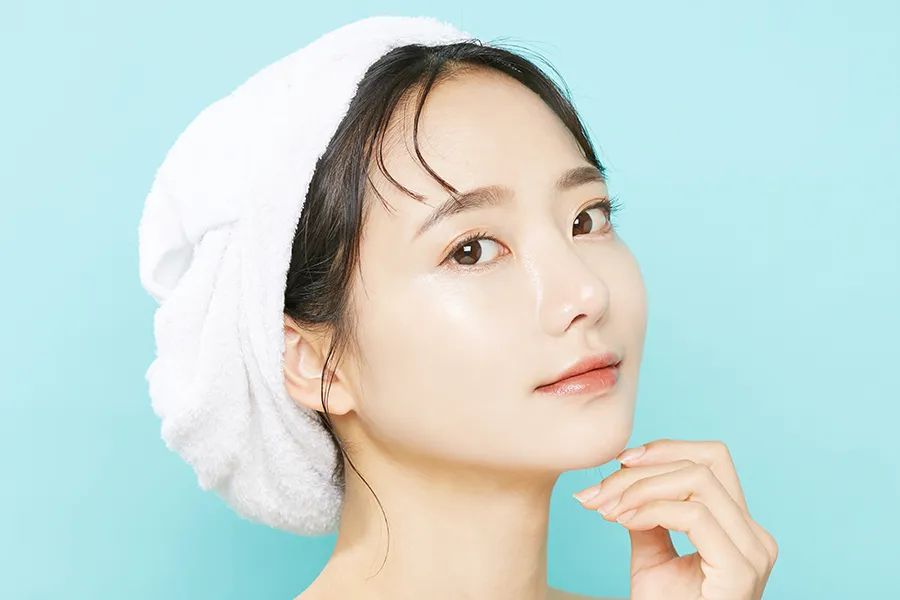 To revive damaged locks and restore moisture to your hair, pamper your hair with nourishing hair masks. Regular hair mask sessions once or twice a week will transform your dry, brittle or frizzy hair into luscious locks with a healthy bounce and newfound shine.
For hair that's been badly damaged by bleaching and colouring, we suggest using a hair mask that's formulated to repair dry and unruly hair, for example one that contains Acid-Heat Treatment ingredients which utilises heat to repair your damaged hair. You won't have to give up your heat styling tools, because the heat from your hair dryer will actually amplify the mask's effectiveness!
If you have dry hair, a hair mask that's infused with argan oil will help to deliver that badly-needed surge of hydration to your hair as it will be able to penetrate deeply into your hair shaft.
Tip 3: Apply Leave-In Treatment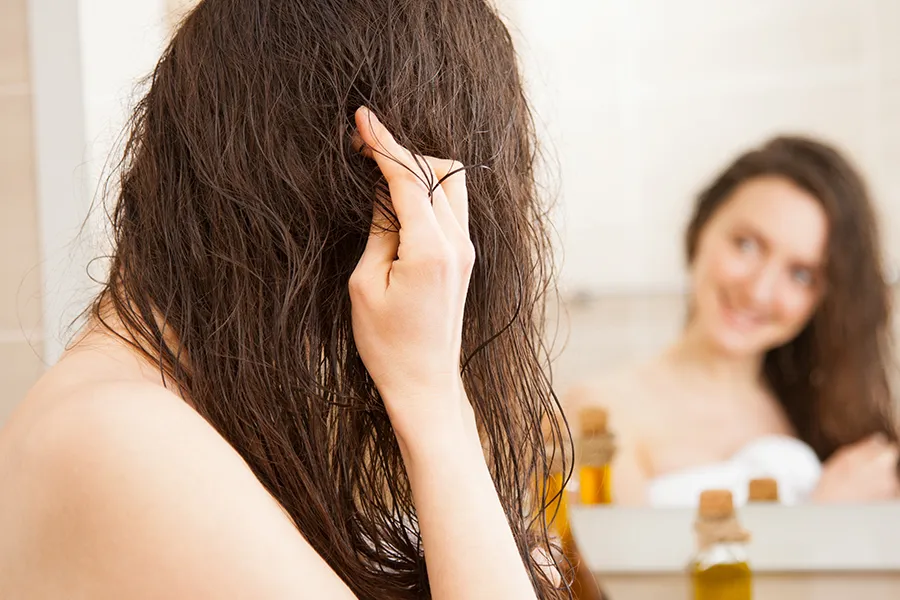 To give your hair the extra care it deserves, leave-in treatments are your new best friend! These beauties work by bringing back the shine and imparting a silky smoothness to your hair.
Look out for leave-in treatments that are specially formulated to nourish damaged hair. Alternatively, seek out those with super hydrating star ingredients like argan oil. Tip: Apply your leave-in treatments on towel dried hair and blow dry thoroughly to minimise moisture loss after washing your hair!
Tip 4: Use Heat Protectants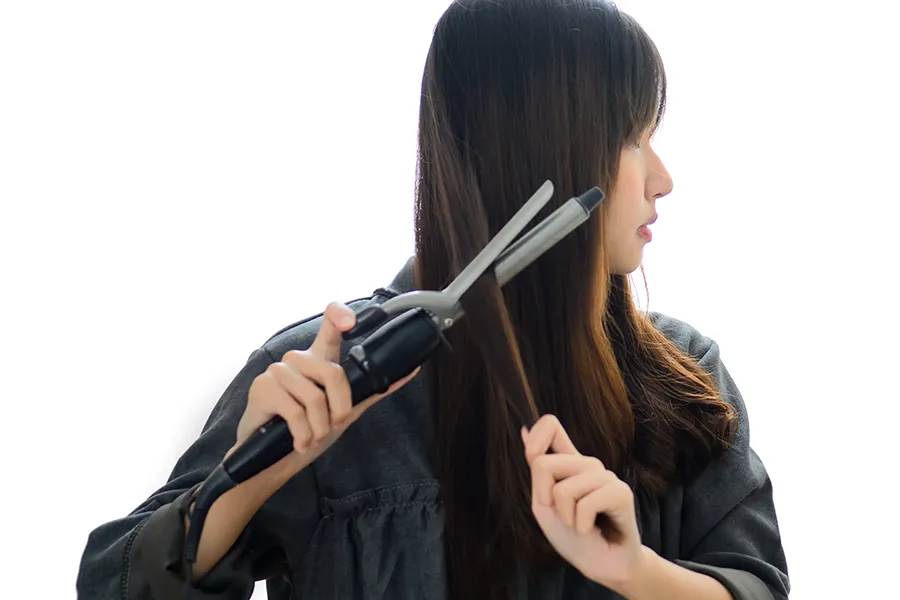 Can't give up your styling tools? The best defence against heat damage each time you use your straightener, curling iron or hairdryer is to apply a heat protectant. While doubling up as heat protectants, some leave-in treatments series can even nourish your hair while others can repair your hair using heat from hair styling tools. This makes them an excellent choice to safeguard your locks from dryness, breakage and frizz during your styling sessions.
Tip 5: Trim Your Hair
Regardless of your hair length, you need to trim your hair regularly to banish split ends and maintain overall hair health. If you have long hair, consider hair dusting which involves snipping off only the damaged ends. This way, you only get rid of the tips of the hair, without sacrificing your length.
Tip 6: Protect Your Hair While You Sleep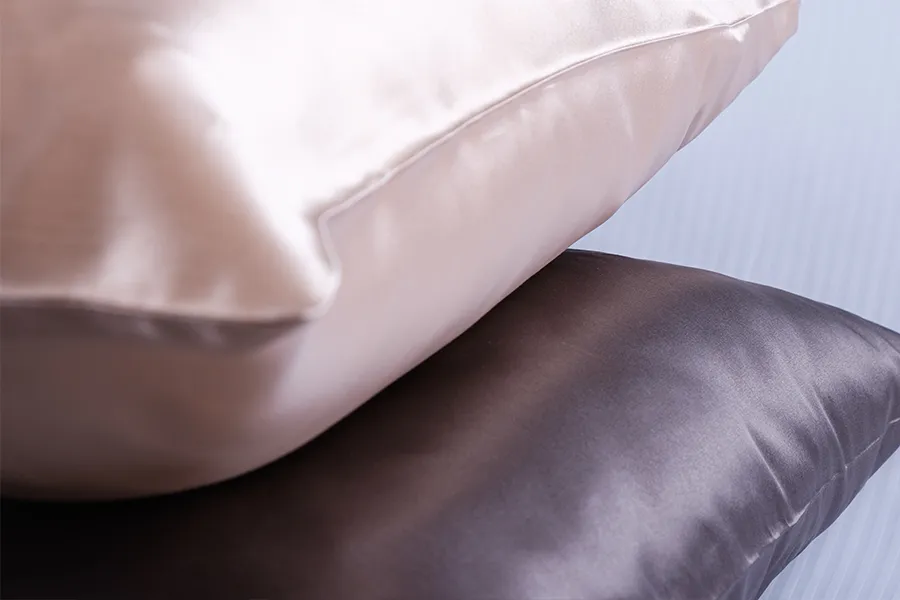 Did you know you can avoid hair breakage caused by excessive friction while you sleep? To wake up to tangle-free hair, all you need to do is to swap out your regular pillowcase for a silk or satin one. The smooth surface of these pillowcases reduces friction, preventing your hair from getting tangled and reducing breakage.
Conclusion
The secret to repairing damaged hair is to give it the extra love and care it needs. Nurture your hair with the right products - sulfate-free shampoos, deep conditioning treatments and heat protectants - while also scheduling regular trims and indulging in the gentle touch of silk pillowcases. With proper hair care, you don't have to give up experimenting your favourite style & colour!