10 Hair Styling Trends for Women in 2022 and How to Achieve Them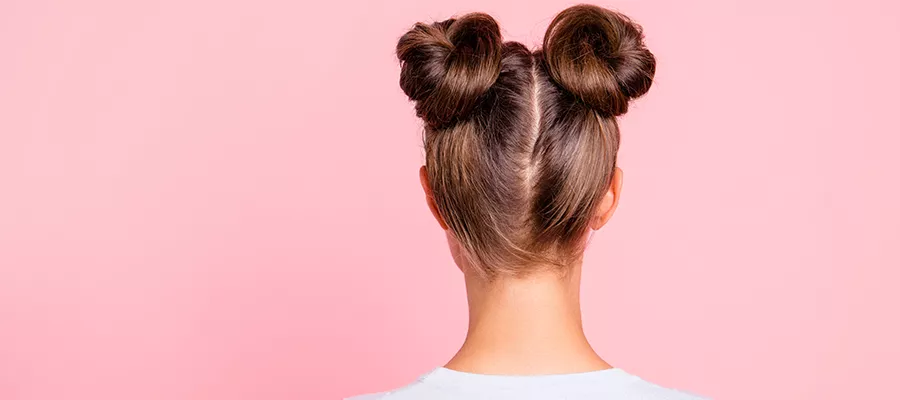 Sleek is in, and so are textures. Yes, these are the latest hair styling trends for 2022 and more. Ready to experiment with a fresh look? Then get your hair tools ready.
Over the past two years, COVID-19 has changed all aspects of our lives. If you've been missing your salon visits, you're not alone. Things may have been rough, but it's about time to shake off that pandemic fatigue. So why not embrace a new hair style to lift your spirits?
From celebrity-inspired tresses to the hottest looks on the street, we've rounded up the trending hair styles for 2022. Plus, we'll clue you in on the best hair styling products to help you rock this season's coveted looks. Read on to learn how to pull off 2022's most buzzworthy hair styles!
1. Sleek Straight Hair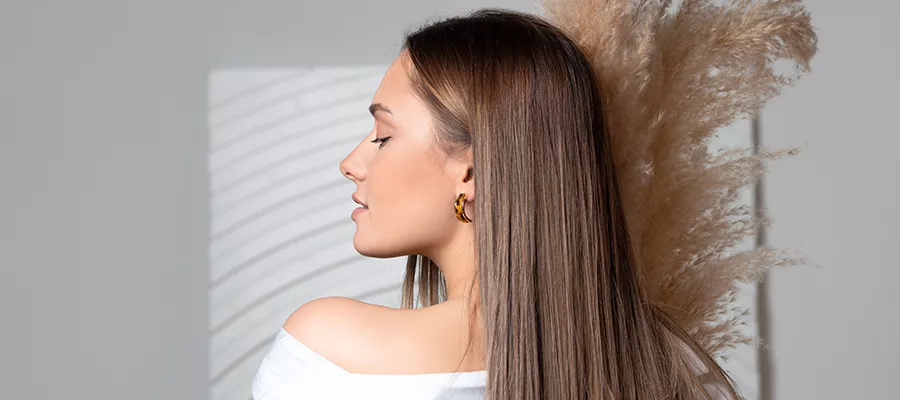 Inspired by the fashion runways, sleek straight hair is all the rage in 2022. This popular hair trend from the '90s is making a comeback in a big way. We can certainly see why – this polished look is the epitome of *chef's kiss* hair perfection.
The flat iron is your best friend to nail those smooth straight strands. Choose a straightener that comes with adjustable heat settings so you finetune the heat depending on your hair type. Another tip: go for straighteners with tourmaline plates. These produce negative ions which can lock in moisture, reduce frizz and give your hair that glossy sheen.
Before straightening, spray your hair with a heat protection spray to shield your hair from the heat. After straightening, apply a leave-in treatment to help keep your hair straight all day. A treatment that's infused with argan oil, jojoba oil or coconut oil will not only nourish your hair but also leave your hair with a natural, shiny finish.
2. Middle Parting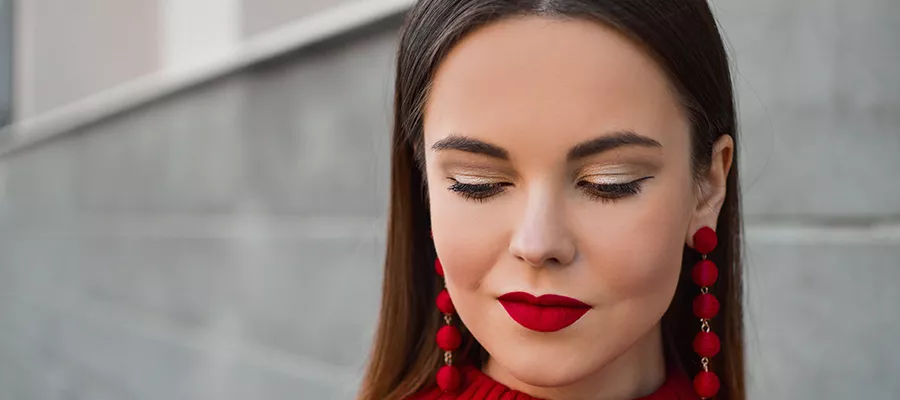 Thanks to Gen Z, the middle part hairstyle has been trending on TikTok and Instagram. From Becky G and Ciara to Dua Lipa and the Kardashians, many celebrities have embraced this on-trend hair style.
Incredibly versatile, the middle parting can be worn with just about any hair length or type - long, short, mid-length, wavy, layered, straight or curly. The secret to mastering the perfect center part is to tame frizz and flyaways with the right product.
For this, we recommend a hair styling stick to keep your hair in place. This stick-type wax can fix flyaway hair, keep your fringe neat and even hold your updo. With its compact size, you can touch up your hair effortlessly anytime, anywhere!
3. Textured Bob Cuts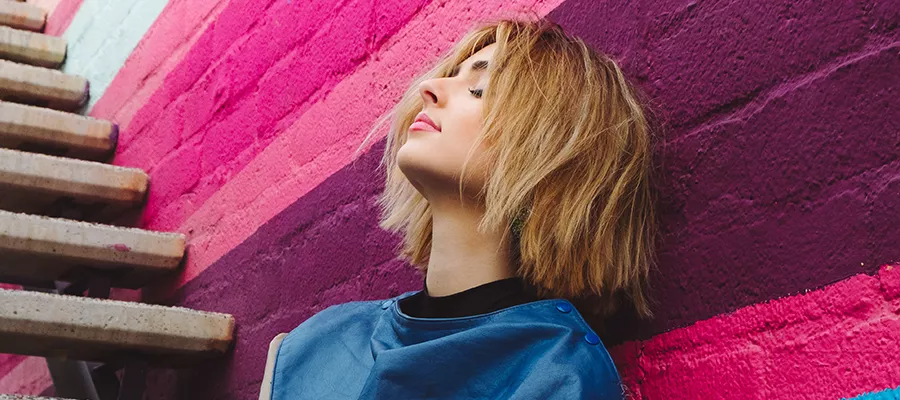 Textures and layers are in vogue this season. And if you prefer short hair, the textured bob cut is your go-to hair style for 2022. This ultra-modern and sassy style is one for bold and confident personalities! Wear it sleek for a neat look or tousled for an edgier vibe.
With layers starting from mid-way, the textured bob cut adds more movement and volume to your hair. This style is also great fine hair as it gives your hair more depth and dimension.
How can you give your bob that extra oomph? Spray an oil control spray for a naturally voluminous look. This will absorb sebum on your scalp, leaving hair feeling refreshed and looking airy.
4. Braided Ponytails and Updos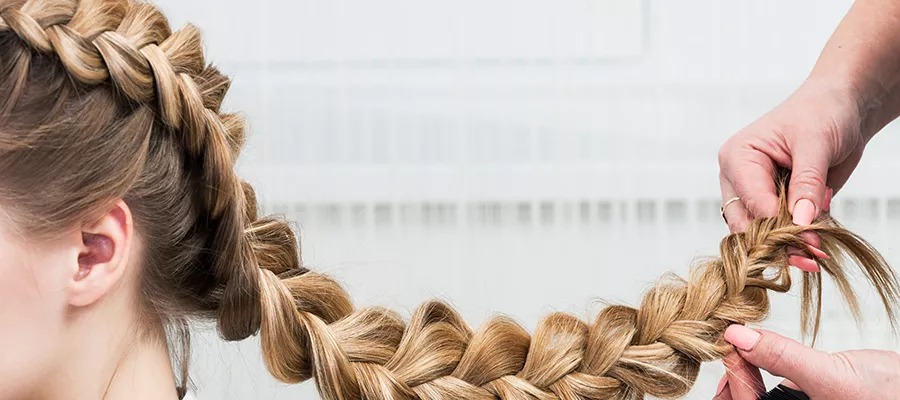 Braided hair styles are one of 2022's most hyped-up hair trends. If you have long hair, you're the perfect candidate to turn into a braided beauty! Keep it sleek with a tightly-braided high ponytail or go full-blown romantic with a loosely-braided low ponytail.
Or why not make a statement with a braided updo? From the intricate double French braided bun to the elegant Dutch crown braid, experiment with different styles to stand out from the crowd.
For a neat and sleek braid, apply a hair styling stick to fix stray strands. Before braiding, apply a hair jelly (a type of hair gel) to beat frizz and hold your hair in place. More lightweight than hair creams, hair jellies are suitable for fine to medium hair types. For thick hair types, hair cream is a better option to maintain that hair hold.
5. Soft Curly Ends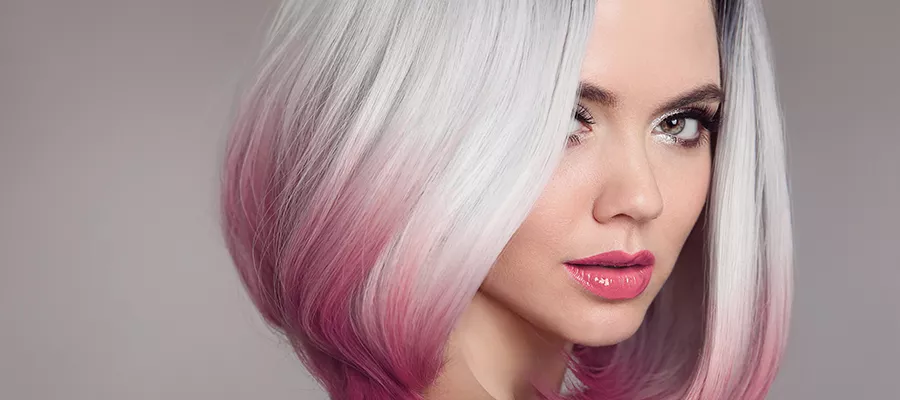 Soft curly hair ends are huge in 2022. To slay this soft, face-framing look, you need to keep those swirls looking loose and natural.
Heated hair curlers are the best option to achieve long-lasting, twirled ends. But if you're feeling adventurous, why not try the viral hair styling hacks that are taking over TikTok by storm? Using everyday objects such as your scrunchie or socks to shape your ends? Yes, indeed.
Once you've styled your curls, mist your curls with a finishing hair spray to prevent them from falling flat. A natural hair spray that's offers a smooth finish with no stiffness will give you longer-lasting curls.
6. Slicked Back Semi Updos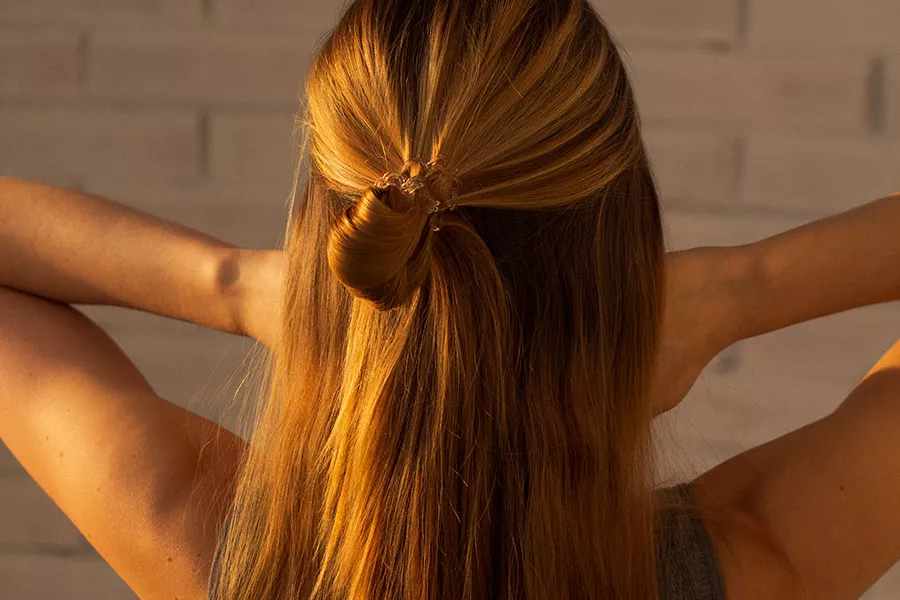 Slicked back hair styles exploded in popularity in 2021. This wet-look trend is still going strong but with a new twist. The slicked back semi updo is the latest IT look for 2022 and has been making waves on fashion runways.
This sleek half-up, half down hair style screams effortless chic and can take you from day to night. To pull off this gorgeous swept-back style, you'll need the right products.
We highly recommend applying a non-sticky leave-in treatment to nourish and protect your hair. To maintain a neat pull-back on top, you'll need to keep stray strands out of your face. A hair styling stick with a strong holding power such as LUCIDO-L's Hair Styling Stick Extra Hard will tame frizz and flyaways and firmly hold your updo. Hair wax is also another versatile product that helps you lock in your look and achieve that sleek finish. With its non-sticky and moisturising formula, LUCIDO-L's Arrange Fix Hair Wax can help you achieve the slicked-back look for your semi updo.
7. Defined Curls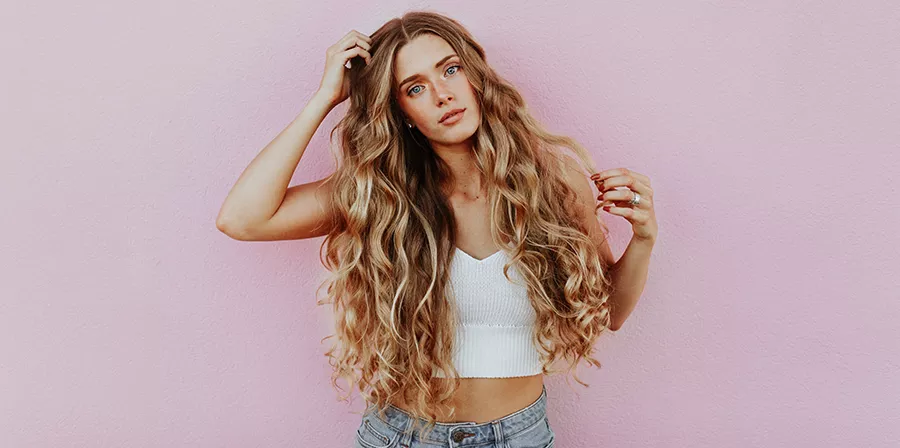 Whoever said curls were out of style? Defined curls are making a comeback in 2022. With the right cut, curly hair can look playful and sexy at the same time. Plus, those oh-so-bouncy ringlets certainly add volume and body to your hair.
Stylish though curls may be, it can be tricky trying to get the perfect bouncy spiral. A gradient hair cut can get you more defined curls. As each hair type reacts differently to this cut, head for a hairdresser who can be trusted to deliver that next-level stunning cut.
To make your curls pop, apply hair curl lotion before styling. This will lend a natural finish to your hair and give your curls that springy bounce they need. Another option for a longer-lasting, all-day bounce? Hair curl wax can work like magic to keep your curls looking fresh by giving them greater definition and buoyancy.
8. Curtain Bangs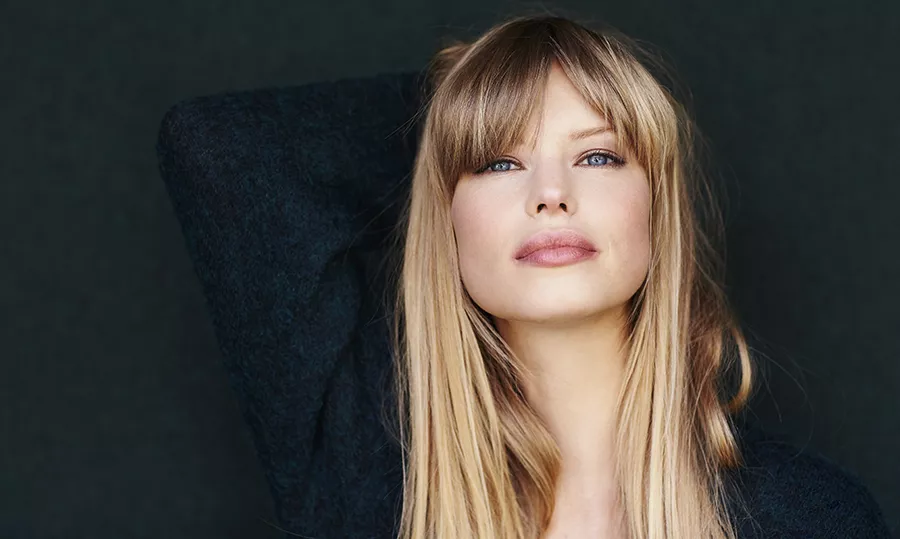 Popularised in South Korea, curtain bangs are blowing up in 2022. From Itzy and Aespa to Blackpink and Twice, we're sure you've spotted more than your fair share of K-pop idols rocking curtain bangs.
This long fringe certainly brings attention to your facial features. Curtain bangs fall below the eyes and come with a center part that's swept to both sides.
Keen to adopt this celeb-approved look? All it takes is a spritz or two of oil control spray to lift up those bangs and get them all airy, voluminous and fluffy.
9. Shoulder Length Hair Cuts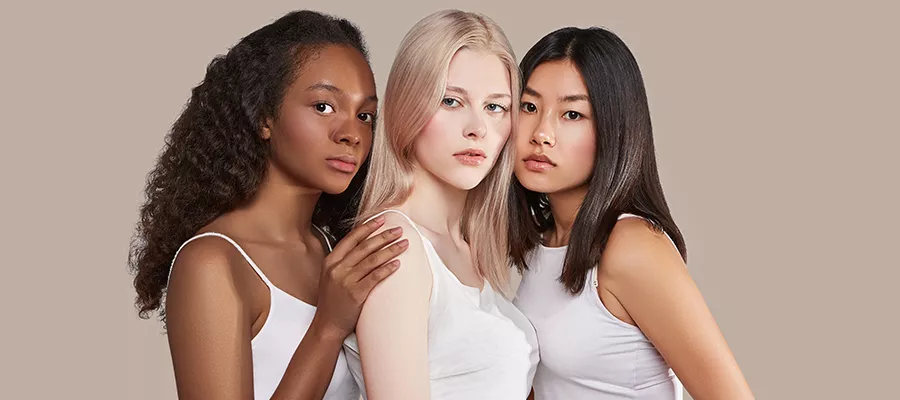 Long tresses may have been the craze, but medium length hair is gearing up to be one of 2022's favourite haircuts. So why not update your look by getting a shoulder length hair cut?
Start afresh by getting your hairdresser to give you a collarbone-skimming clavicle bob cut. Have the ends cut straight for a sophisticated vibe. You can also spice things up with a graduated length that comes with a shorter back and longer sides.
For a natural-looking straight shoulder cut, rub some hair cream to bring dull, frizzy hair back to life. This smoothens your hair and gives it that glossy look. If you prefer to have defined curls, add more pep to them by applying a hair curl lotion before styling. Voila! You'll get bouncy, airy curls in an instant!
10. Long Shredded Hair
It's time to go bold in 2022 with long shredded hair. Wildly popular at the turn of the millennium, frayed haircuts with their exposed ends are taking over again with their rock-star vibe.
This messy, tousled look is both super-hot and stylish. A special razor-cutting technique is needed to get those random, choppy layers.
This "I just got out of bed look" is very low maintenance too. All you need is a hair spray to give your layers extra texture and volume.
Conclusion
Whether you're going for a simple, sophisticated, sexy or sassy hair style, we're sure you can find one that suits you from 2022's standout hair styles. From sleek and straight to curls galore, as well as textures, layers and more, all you need are the right tools and hair products to give your hair a fresh spin.