Tie a bun at the side to create volume and definition to hair.
Apply #Arrange Up Wax first before tying to tame all frizz and stray hair with a natural non-stiff finish!
Before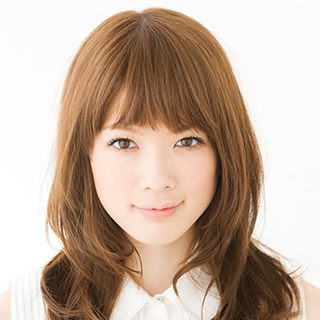 Voluminous soft hair. Model wants to try out different hairstyles but could not create neat and pretty hairstyles.
Salon Advice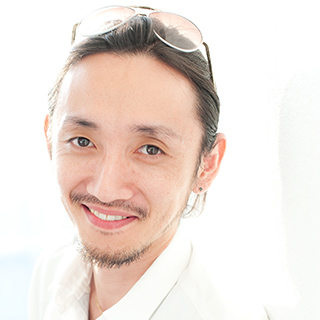 Process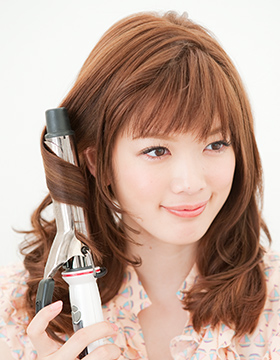 Process 1
Curl entire hair with a hair curler.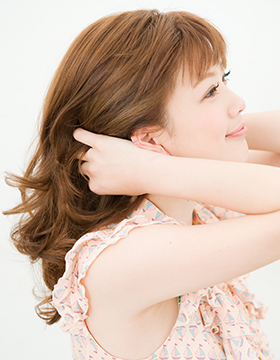 Process 2
Spread #Arrange Up Wax onto palms and between fingers. Apply wax evenly over the entire hair. Press down to tame stray hair at the hair parting and neckline.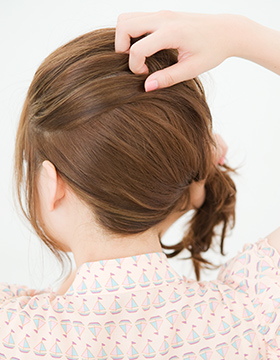 Process 3
After applying the wax, gather hair to one side (right side in this case). Finger brush hair from above the ear (opposite side) to the top to add definition.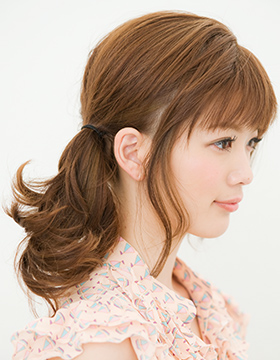 Process 4
After tying it into a ponytail, make sure there is some volume at the back of the head, above the ear. Leave some bunches of hair around the face.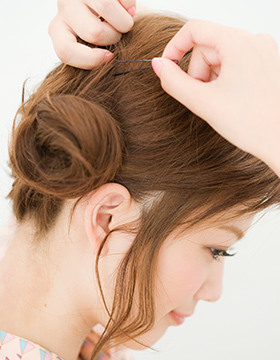 Process 5
Twirl the ponytail round into a loose bun and secure with pins.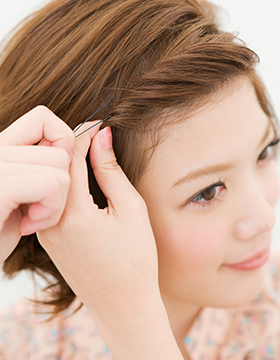 Process 6
For the fringe, create a side parting from left to right. Twist outwards and secure with pins to complete the look.