A side updo appears to be neater,
bringing a refreshing yet
sophisticated essence
A sophisticated hairstyle that gently shapes your face. It adds volume and clarity to the hair making it look more dimensional, and will definately leave an impression.
Before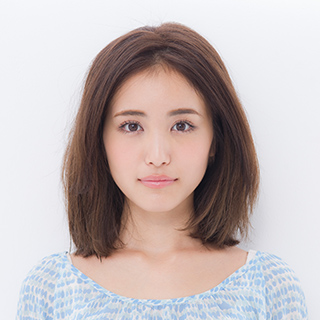 Hair texture is hard and there are a lot of damaged hair. This causes a lot of split ends in hair, making her look unkempt.
Salon Advice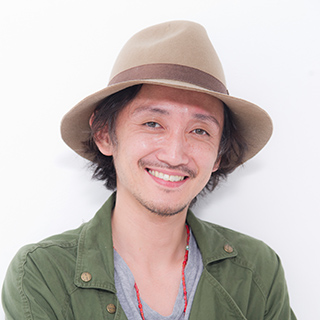 Process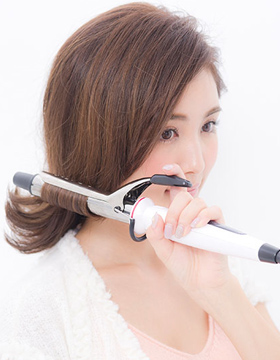 Process 1
Gather hair to one side. Using a medium-sized hair iron, curl the hair outwards.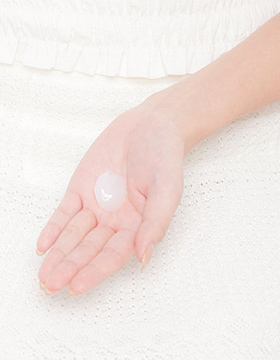 Process 2
Spread wax on palms and fingers till it turns transparent.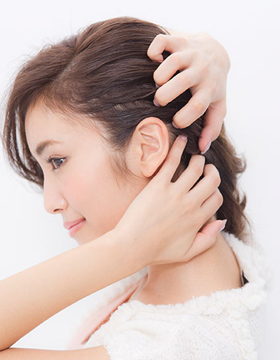 Process 3
Apply wax on hair from the side with lesser hair to the side with more hair. Brush hair with fingers while applying wax to tame hair.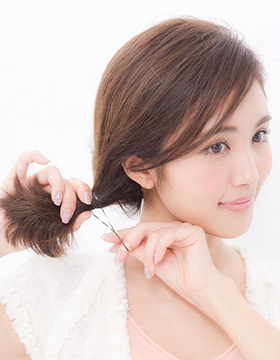 Process 4
Bundle and tie the hair gathered on the side.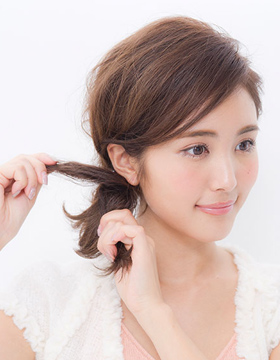 Process 5
Take a small bunch of tied hair, wrap it around hair tie and secure it with a pin. Gently pull out some hair to create more dimension.