Lively and healthy hairstyle
brings out preppy
and spirited look
A weightless hairstyle that makes the hair look playful and energetic. It gives a breezy and delicate touch to the hair, thus bringing a refreshing look.
Before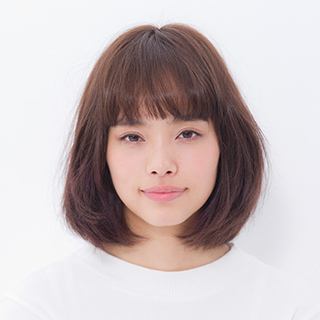 The hair texture is slightly stiff. There is no shine to the hair and the hair looks dull.
Salon Advice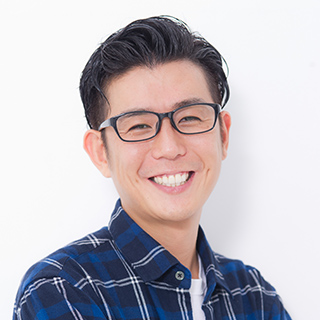 Process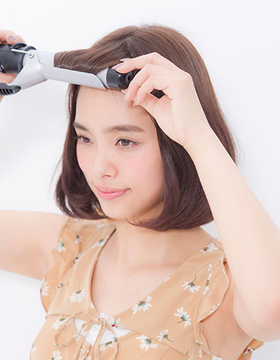 Process 1
Using a large, round roller-brush, blow-dry hair while curling the hair ends inwards.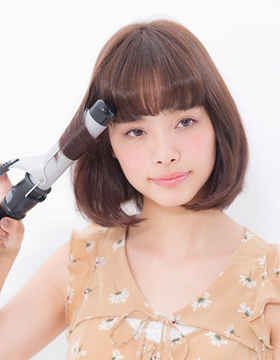 Process 2
Curl one bundle of the side of the hair outwards.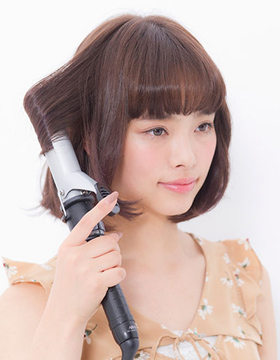 Process 3
Take another bundle and curl it in the opposite direction. Repeat steps 2 and 3 alternatively.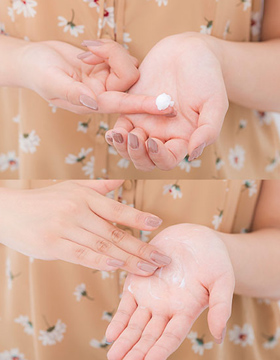 Process 4
Apply wax onto palms and rub till transparent.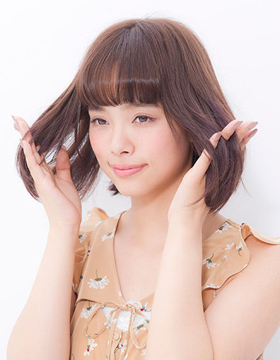 Process 5
Finger brush hair to create the windswept hair look.