Soft and fluffy mushroom bob
Brings out a stylish yet cute
side of you
A soft hairstyle that gently enhances your facial features. Adding volume and airyness to the hair also easily makes your hair looks more dimensional.
Before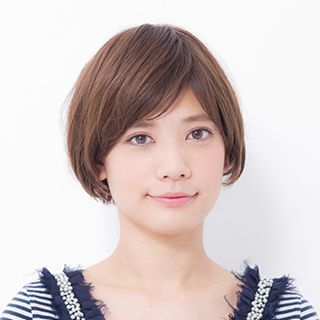 Hair texture looks stiff. Without styling, the bob looks flat with little movement, which makes her look boring.
Salon Advice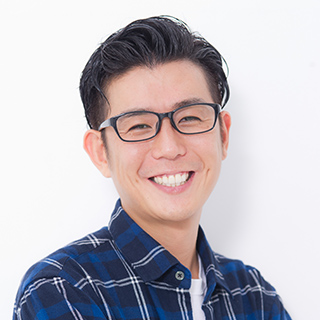 Process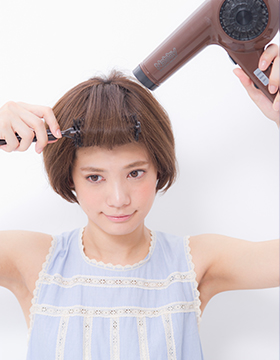 Process 1
Use a large roll brush, blow your bangs inward with a hairdryer.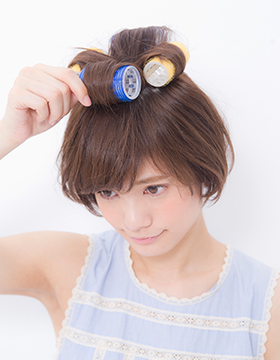 Process 2
Use 4 big-sized curlers to curl the hair inwards. Curl till the hair end to enhance the volume.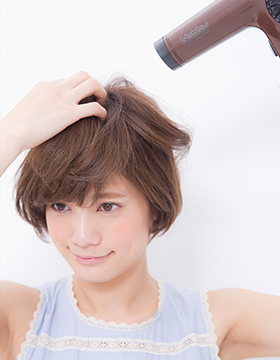 Process 3
Remove the hair curlers after 15 minutes. Tousle your hair with your fingers to trap the air in your hair to increase the airyness.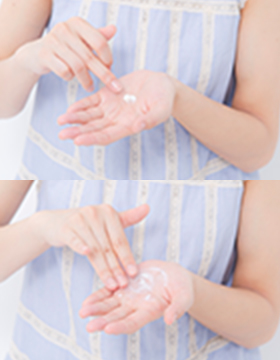 Process 4
Apply wax onto palms and rub till transparent.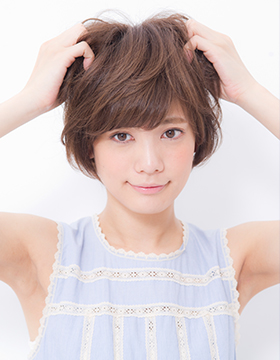 Process 5
Lift and tousle hair with fingers to create volume at the hair roots.